Step 1. Click on the "BOOK CLASS" button to access availability. Don't use BOOK APPOINTMENT button. It's broken at the moment.
Step 2. Select your preferred timeslot from the calendar.
Step 3. Register (unless your are a returning customer)
Step 4. Enter Verification code
Step 5. Enter any special notes and click Book Now
Step 6. Repeat this process for each guest attending.
Sessions run once an hour and we have limited Medicare sessions available so appointments are essential.
For groups of 7 or more please contact us directly on 1800 FISH SPA (1800 3474772).
In-order to access Medicare assistance you will be required to have a foot health check and present your Medicare card at the time of your appointment.
Please arrive 5 min before your booking time.
Late arrival will result in cancellation and given to standby clients. If you are running late please contact us as soon as possible to let us know.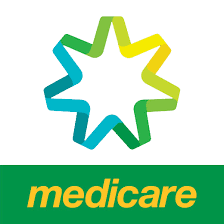 AVOID applying any lotions or creams on the day of your booking.
We are a medical clinic and personal information may be required to be asked at the time of your booking.
Fish Spa without Medicare $40
Fish Spa with Foot Health Check under Medicare $20
Don't use the BOOK APPOINTMENT button.
Use BOOK CLASS instead.